Giggles everywhere!
Do you love the sound of giggles? There is nothing more wonderful than happy, smiling faces, sweet kisses, and hugs from the little people in your life.
When are children happy the most? When we spend time with them. I love the quote "Children spell love… T-I-M-E" because this is the most precious gift we can give our children. By spending time with their favorite people in their lives, our kids fill their attention bucket and are able to grow in a healthy and happy manner.
What I experience with my kids is that it's most likely a lack of time when the giggles in our house are getting quieter. When this happens, we're grabbing a book, do a fun project, or go outside on a 'big' adventure. And it doesn't take long for the giggles to come back.
I'm inviting you to follow our creative and exciting journey, I'm inviting you to try some of the crafts, read some of the books, and see the world through the eyes of a child.
But be warned! It's likely that you will start giggling.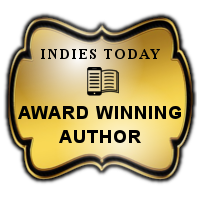 Count and sing with Little Mouse!
Count and sing with Little Mouse!
Learn to count with Little Mouse! These adorable counting activity sheets are inspired by the counting book "Who wants to play with Little Mouse?" and were drawn by the lovely Rachel Batislaong, the illustrator of Little Mouse.
All animals from the book can be found on the activity sheets and make counting forwards and backward so much fun!
You will also get the song text to the fun counting song "Numbers under the sun" which can be found below!
Grab it by clicking on the button below!
"Who Wants to Play With Little Mouse?" is an award-winning and bestselling rhyming counting book with a sweet story about friendship. Enjoy the cute counting song that goes along with it!
Subscribe to my email list and get updates on my new books, giveaways and book promotions, and activities for your kids.